Although I primarily work in WordPress, there are times I really like working in other platforms.
I'd been itching to take the new Squarespace platform out for a spin.
Priority Payments NW had a website in Squarespace 5, and came to Pura Vida MultiMedia with a need to upgrade.
The New Squarespace 6
I'll admit, the new Squarespace is pretty cool.
Working with Priority Payments NW was my first opportunity to really compare the old with the new.
Take a look at the before and after pictures: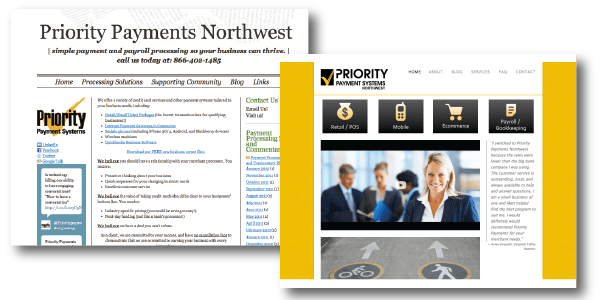 Because I have a background in financial services, I understood the difficult compliance requirements involved in talking about money.
In addition to re-designing the website, I've also written email newsletter campaigns and managed the brand's social media.
You can see the finished website here.