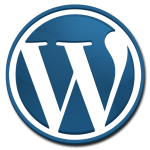 We build many of our websites using the foremost CMS (Content Management System) available: WordPress.
Why?
1. It's easy.
Getting an update to your website doesn't have to involve lengthy (and expensive) back-and-forth discussions with the one person who knows how to do it. If you need to change a photo or some text, you log in to the back end, point and click, and it's done.
2. It's standard.
People know WordPress. Web designers the world over understand it, and no competent web developer nowadays can look at a WordPress site and get lost. Whoever handles updates to your site in the future, it will be in a common language that anyone with IT skills can understand.
3. It's open source.
Your software license will never expire. The building blocks of your website will never be recalled, and customer support will never disappear. Too many people speak this language.
4. The developers share.
When I build a website in WordPress, I am standing on the shoulders of the immense programming community that uses and loves this platform. I start out with a quick, easy method of creating a cutting edge website, because the plugins and themes developed by other programmers are available for my use.
If you want to view some of my tutorials on using WordPress, click below:
Scheduling Future Posts with WordPress