This project had been developed at another company prior to bringing us on board.
With a logo already in hand, our web design team went to work transferring the old blog off of Drupal and into WordPress, a much more user-friendly CMS.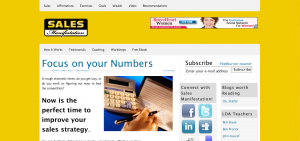 We customized the design to the existing logo and optimized the keywords on all the existing posts.  We also used the old content to create new posts, automatically rotating them every 36 hours, and autoposted these old (new) posts onto the Twitter and Facebook pages.
By analyzing the metrics of the ebook sales up to date, we made recommendations for increasing sales through email autoresponders, a blog commenting strategy, and guest posting on blogs in a similar niche.  This led to a 500% increase in ebook sales.
Once we integrated Google ads, a PPC campaign, and affiliate programs in the banner ads, this website went from less than 50 hits per month to more than 50 per day.